Let's face it, the majority of visitors traveling to Jamaica for a vacation choose to stay at one of the many all-inclusive resorts. Whether it is out of convenience, or simply because they are scared, some never take the time to explore beyond their hotel's borders.
Truth be told, Jamaica has a lot of small boutique properties, spread all across the island. Whether you want to stay in the Blue Mountains and marvel at beautiful vistas, enjoy the nightlife in Montego Bay, or sunbathe cliffside in Negril.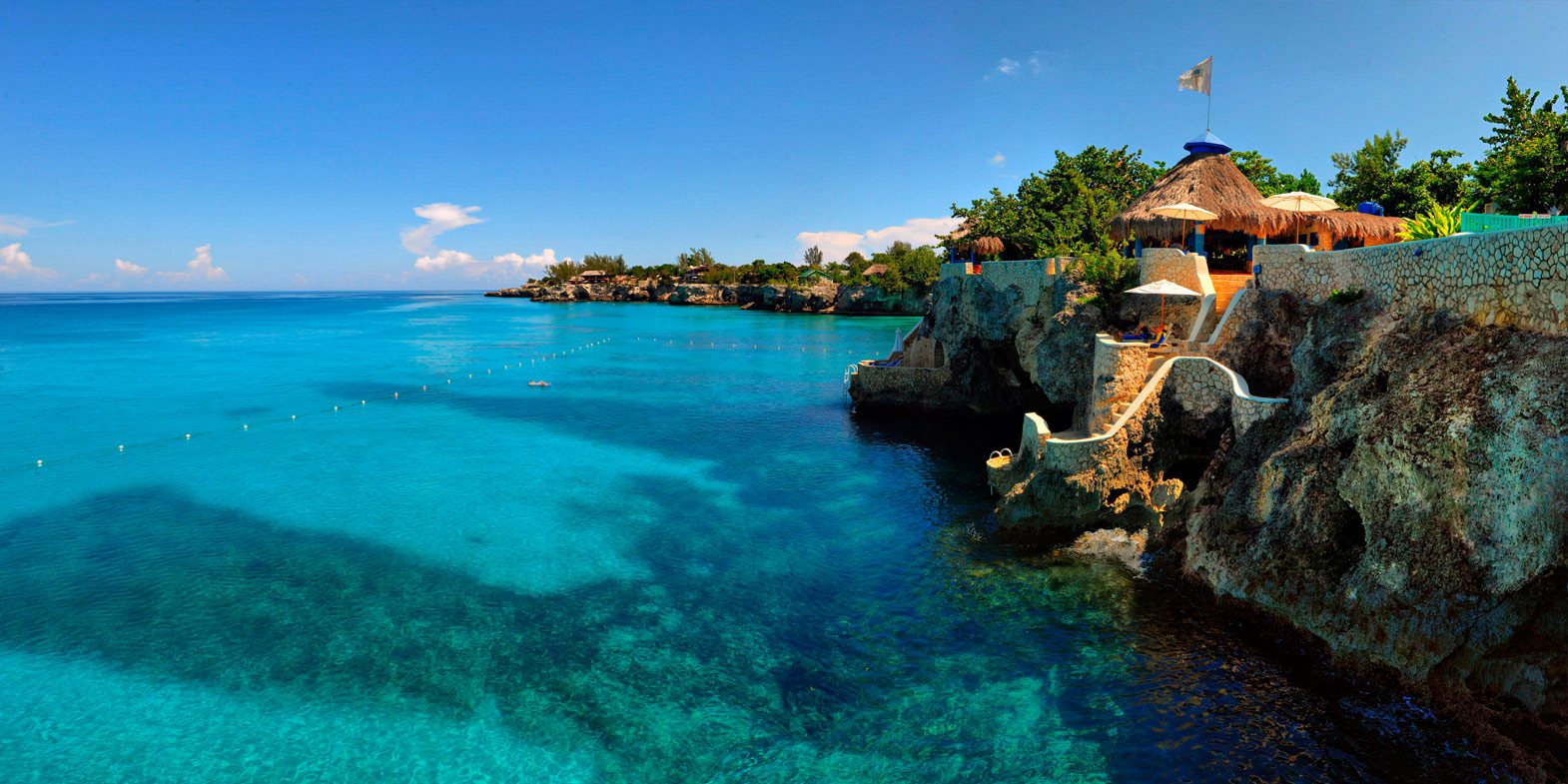 While you might not be ready to commit yourself to a vacation at a smaller, not all-inclusive resort (yet), you have options to venture out and experience something different for just an evening for example.
The Caves Resort, for instance, provides a unique and highly romantic opportunity.  Their hotel structure spans across the cliffs and has many caves. When occupancy permits, they allow outside guests to visit for a private cave dinner.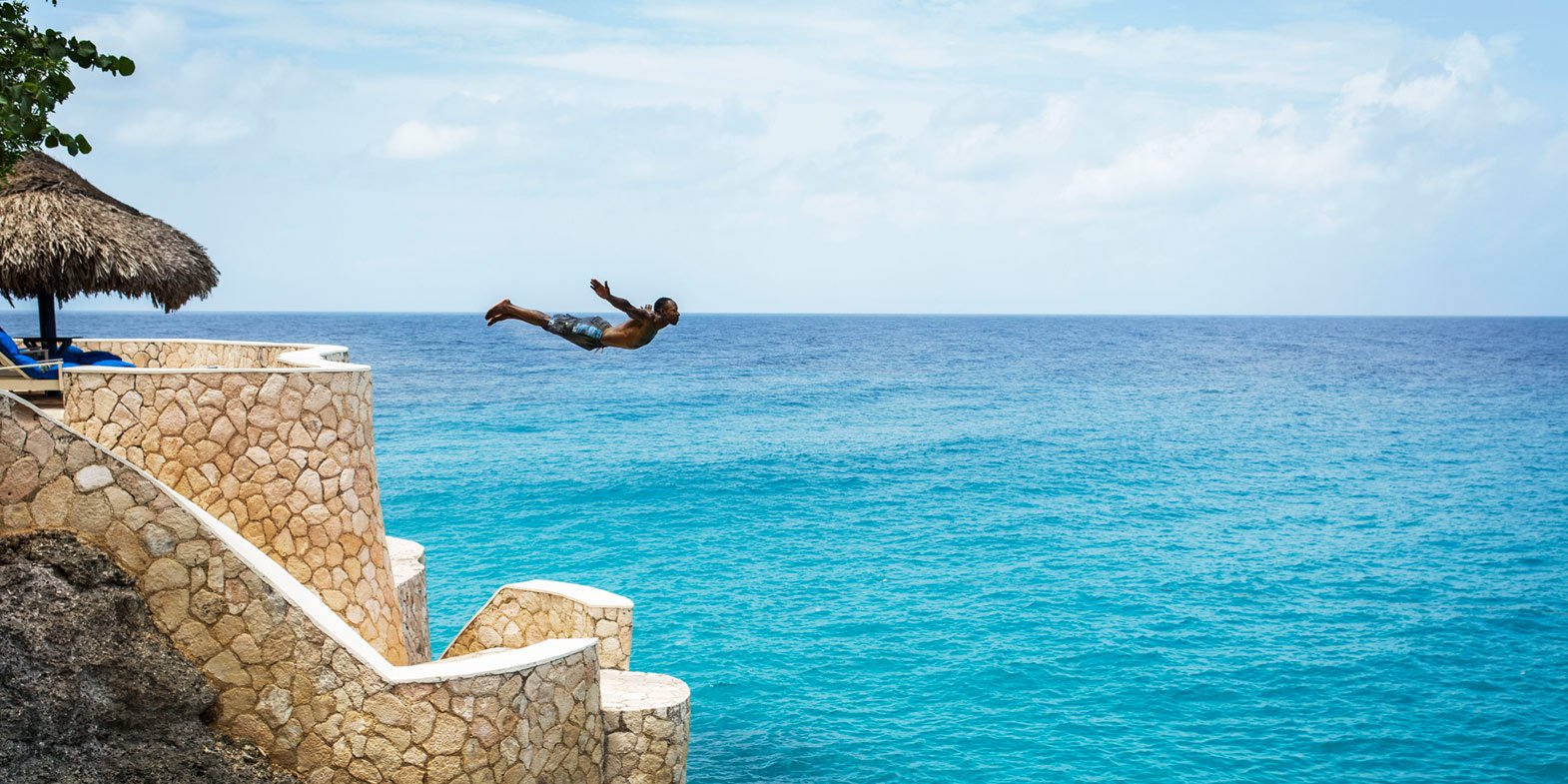 It is recommended to make your reservation at least a couple of weeks ahead of time. To confirm you will need to put down a non-refundable deposit, the remaining balance payable when you come for dinner. The Caves' helpful front desk staff will also arrange transfer from and to the resort you are staying at, should you wish to. Your dinner reservation will include all your food and drinks while at the resort.
Once you arrive, you can spend some time at the sunset bar for a cocktail before dinner. You will likely meet some of the hotel guests who will be raving about cliffside kayak excursions, amazing food experiences, and contemplate whether or not to jump off a cliff the next day.
On a sunny day, you will be able to enjoy a beautiful sunset. For us, it happened to be the end of a rather enormous downpour. From the sunset bar, you can see Negril's Lighthouse and Rockhouse Resort in the distance.
Once the private cave is set up and ready for you, you will be escorted to your table by your waiter who will cater to your every need for the entire evening. Mind you, wear comfortable shoes as you will have to go up and down steep stairs.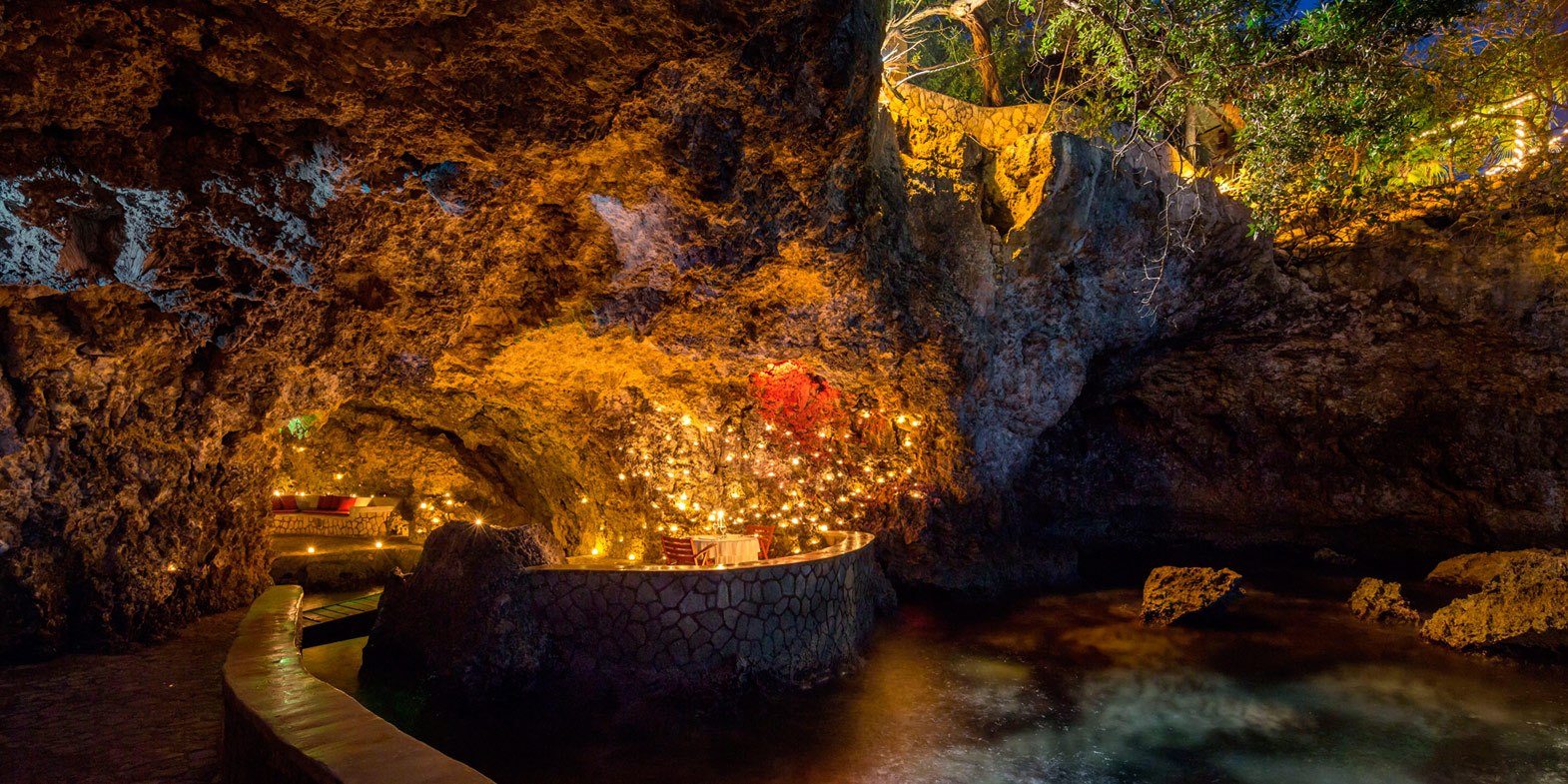 A private dinner at the Caves is a unique and very special experience that you will want to spend with someone truly special.
To make a reservation, send an email to info@thecaveshotel.com. They will respond quickly with availability and menu choices.

Written by STEFANIE PICHONNAT
Stefanie Pichonnat is the owner of AAV Travel; a boutique travel firm specialized in creating and customizing personalized travel itineraries. You can contact her at stefanie@aav-travel.com.